The Chief Cares Fund
The Chief Cares Fund was organized by Eric and Katherine Church in 2013 and is administered by the Community Foundation of Middle Tennessee. The CFMT is a registered 501c3 non-profit that serves over 2.5 million people with charitable giving, helping Chief Cares make a difference in ways that matter. Eric and Katherine have been able to use Chief Cares to impact lives not only in the United States, but also around the globe. Thus far, donations have been used to aid underprivileged families and children throughout Tennessee and Eric's home state of North Carolina, as well as to help an orphanage in Nepal get beds, clothing, and offer schooling to children that would otherwise never get the chance; deliver bibles and aid to Haiti, and help fund the Humane Society's no-kill animal shelters with funds that go towards operational costs.

These initiatives are just the beginning. Help Chief Cares grow towards serving people in need in communities throughout the United States and worldwide. Use the button below to donate. You can purchase Chief Cares Platinum Seats for a concert near you on your venue's ticket page. You are guaranteed a great seat at the show and all of the proceeds from this sale will go directly back to Chief Cares and towards changing the lives of those in need.
Donate
Chief Cares is managed by the Community Foundation of Middle Tennessee 3833 Cleghorn Ave, Nashville, TN 37215
Chief Cares funds many different organizations that help people in need-here at home and across the world. Funding is administered through the Community Foundation of Middle Tennessee. Applications for funding can be found
on their website
. Read more below about the organizations that we help through Chief Cares.
Read more below about the organizations that we help through Chief Cares.
Juvenile Diabetes Research Foundation
JDRF is the leading global organization funding type 1 diabetes (T1D) research. Their strength lies in an exclusive focus and singular influence on the worldwide effort to end T1D. JDRF works every day to change the reality of this disease for millions of people—and to prevent anyone else from ever knowing it—by funding research, advocating for government support of research and new therapies, ensuring new therapies come to market and connecting and engaging the T1D community.
Miller Harris Foundation
The Miller Harris Foundation is a nonprofit organization established in 2002 by family and friends of Miller Harris, who died tragically from an asthma attack in September of 1999 while preparing for a golf outing with friends. The Foundation has been set up to promote and support scholarships and organizations in Miller's name. The Miller Harris Foundation in partnership with Monroe Carrell Jr. Children's Hospital at Vanderbilt and the Joe C Davis YMCA Outdoor Center established the Miller Harris Asthma Camp for Kids, a unique summer camp experience for children ages 6-13.
Mason G. Smoak Foundation
The Mason G. Smoak Foundation is a faith based organization that will support education, promote environmental stewardship, and foster opportunities for leadership development in a manner reflective of Mason G Smoak's integrity and character. The foundation accomplishes this mission by Youth Leadership Highlands, a year-long program that focuses on the development of high school student leadership skills, and by awarding college scholarships to outstanding students. The Vice President of MGSF is Ed Smoak, former guitarist in the Eric Church Band.
Nashville Humane Association
The Nashville Humane Association (NHA), incorporated in 1946 to protect the well-being of animals in Davidson County, is one of the oldest service organizations in Nashville. Their mission is carried out through pet adoptions, humane education, community outreach, spay/neuter programs, and foster care for sick and injured pets.
Genesis Global
Since before Chief Cares was formed, Eric and Katherine have been involved for more than half a decade in a partnership with Genesis Global locally, nationally and internationally offering hope and assistance to many people around the world. Through Genesis Global, Chief Cares has helped such global initiatives as delivering food and supplies to Haiti, starting a home for orphaned children in Nepal, and supporting students in Sri Lanka.
Mercy Multiplied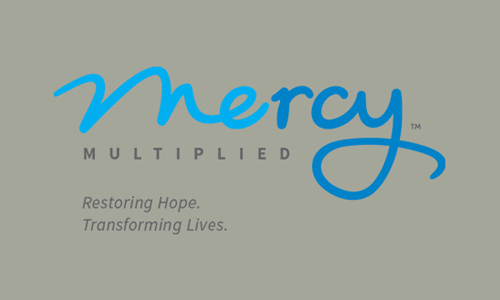 Mercy Multiplied is a nonprofit Christian organization dedicated to helping young women break free from life-controlling behaviors and situations, including eating disorders, self-harm, drug and alcohol addictions, unplanned pregnancy, depression, sexual abuse, and sex trafficking. Mercy was founded by Nancy Alcorn in 1983 after an eight-year career working with juvenile delinquent girls and investigating child abuse cases. Nancy's work gave her unique insight into the many reasons social problems exist, particularly in young women.